Digital Drawing & VR Tilt Brush Tuesdays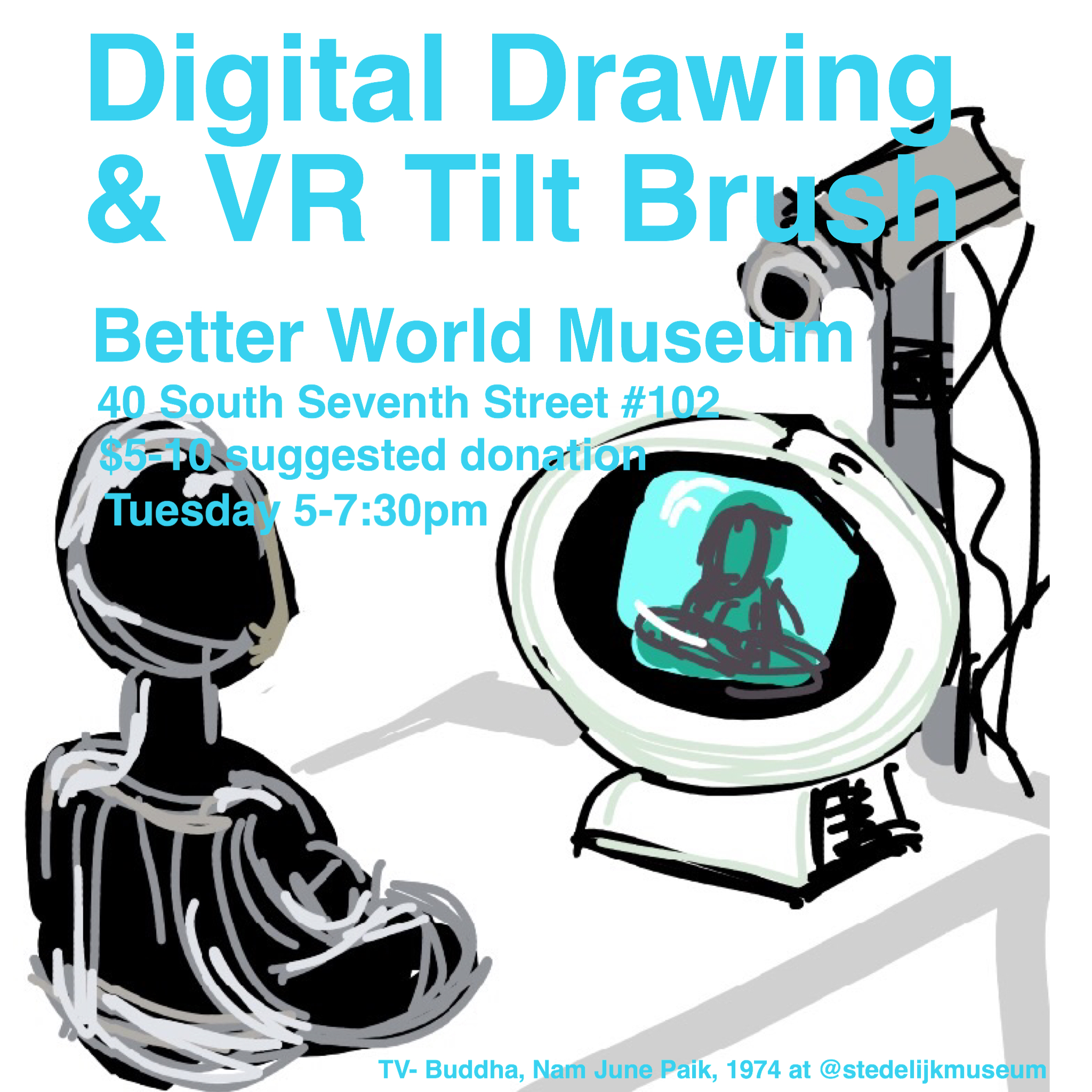 StillLifeSetUp
Still Life set-up with unicorn bust, yellow snap-dragon flowers, lemon, pink ribbon.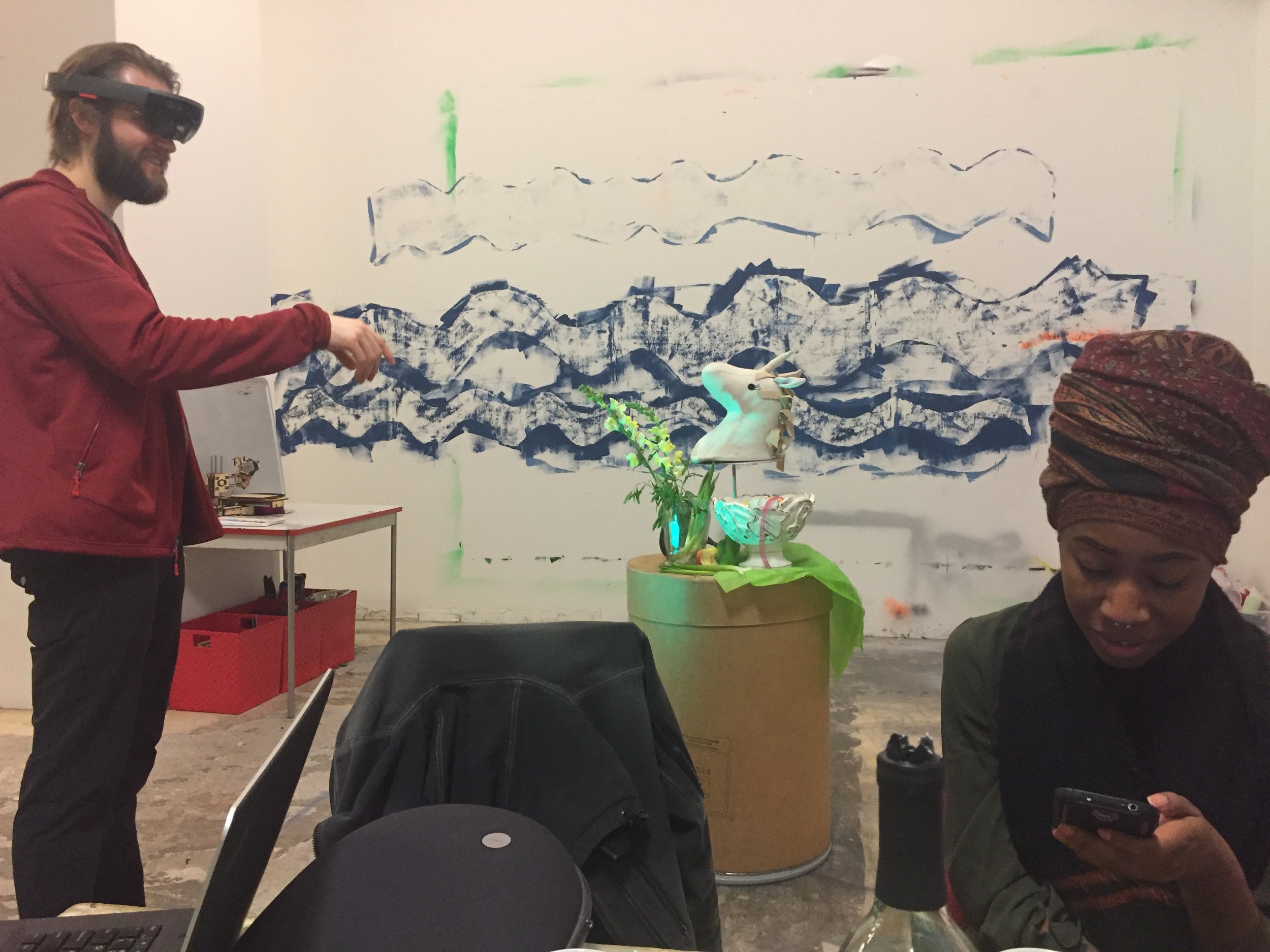 ManandWomanDrawing
Man in red shirt wears VR goggles and draws Still Life. Woman looks at her smartphone while drawing on it.
GroupDrawing
Several people at a table drawing on various digital devises.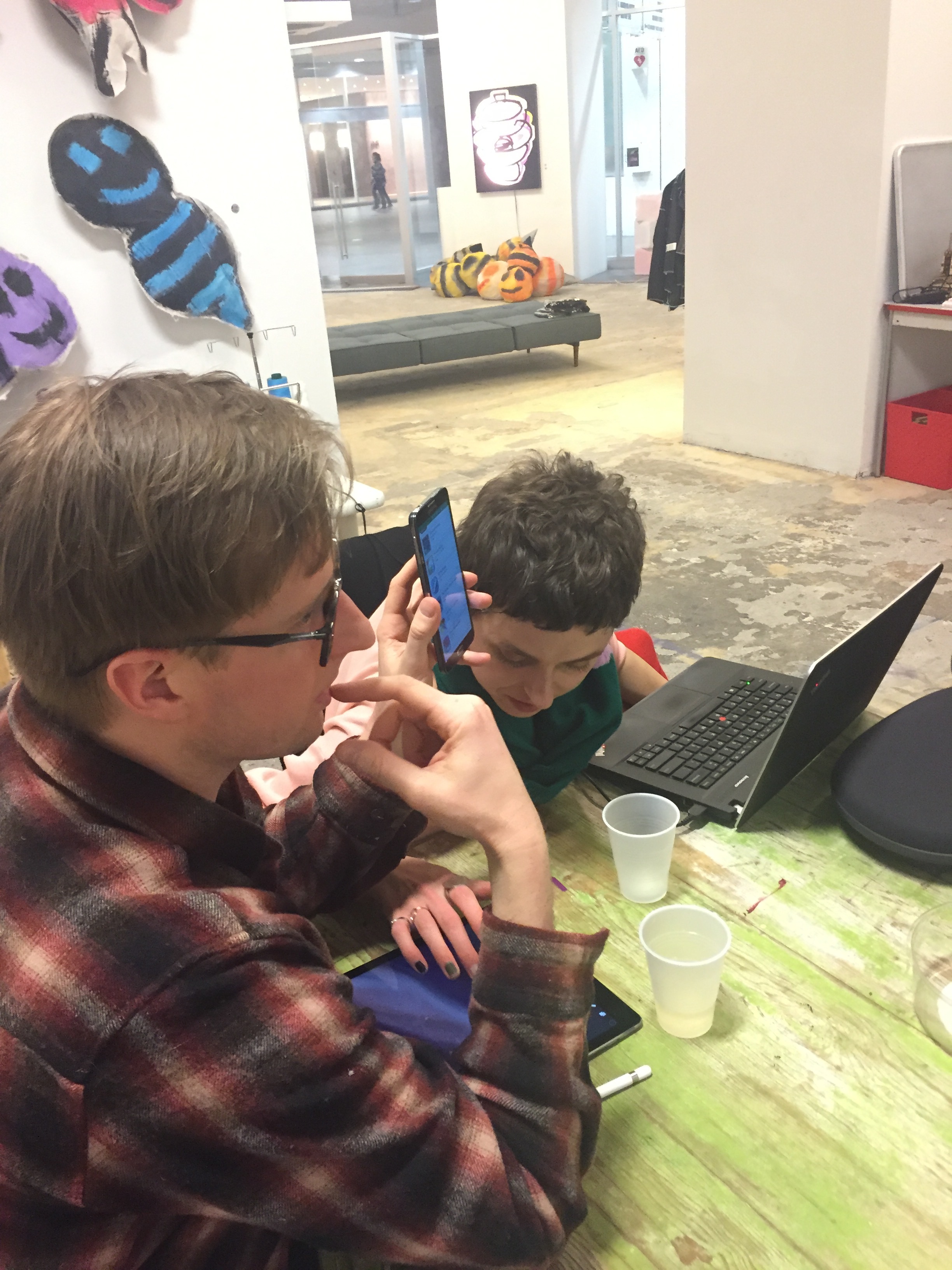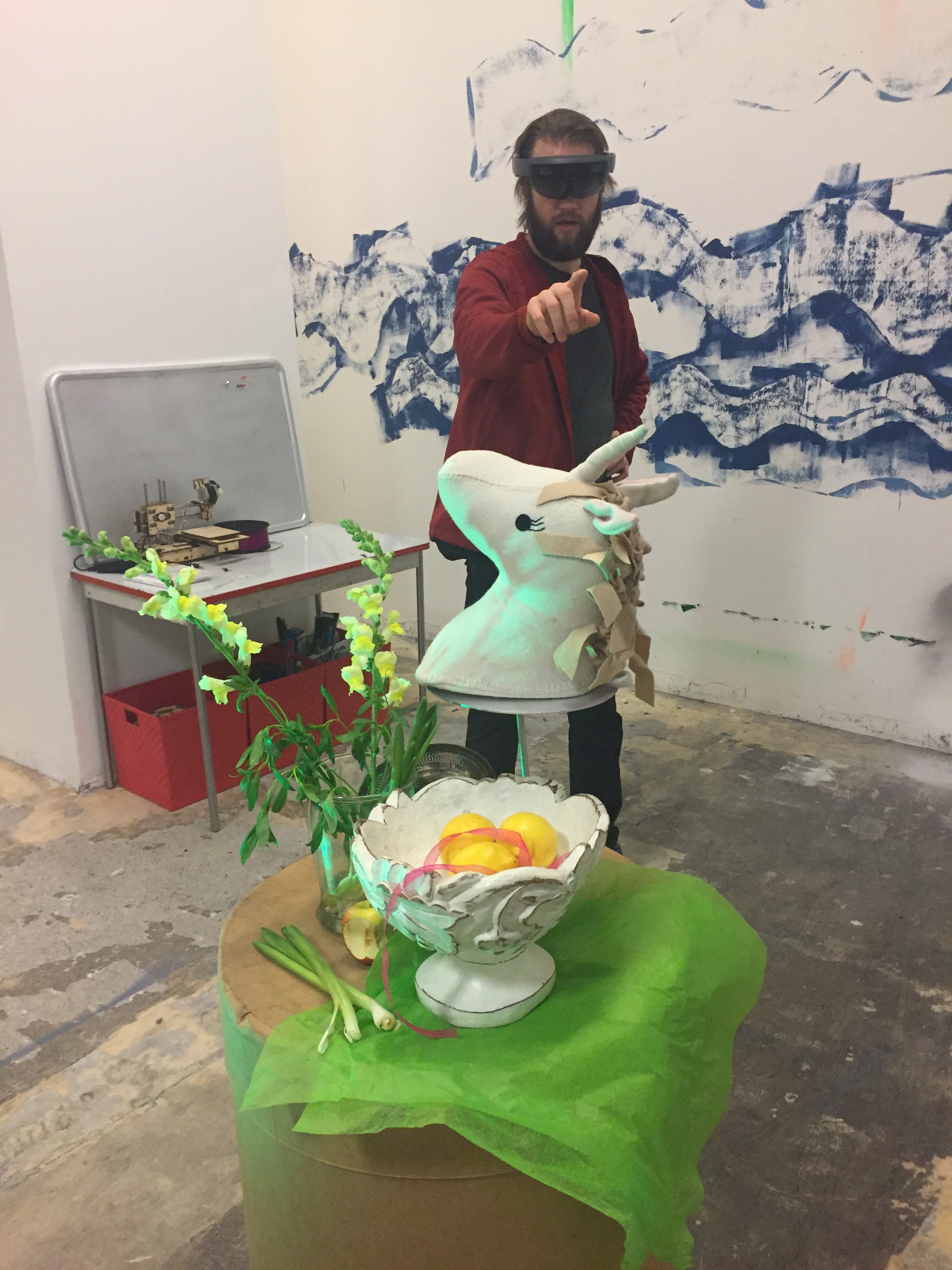 GroupDrawing
Woman looking me and showing images she drew on an old funky laptop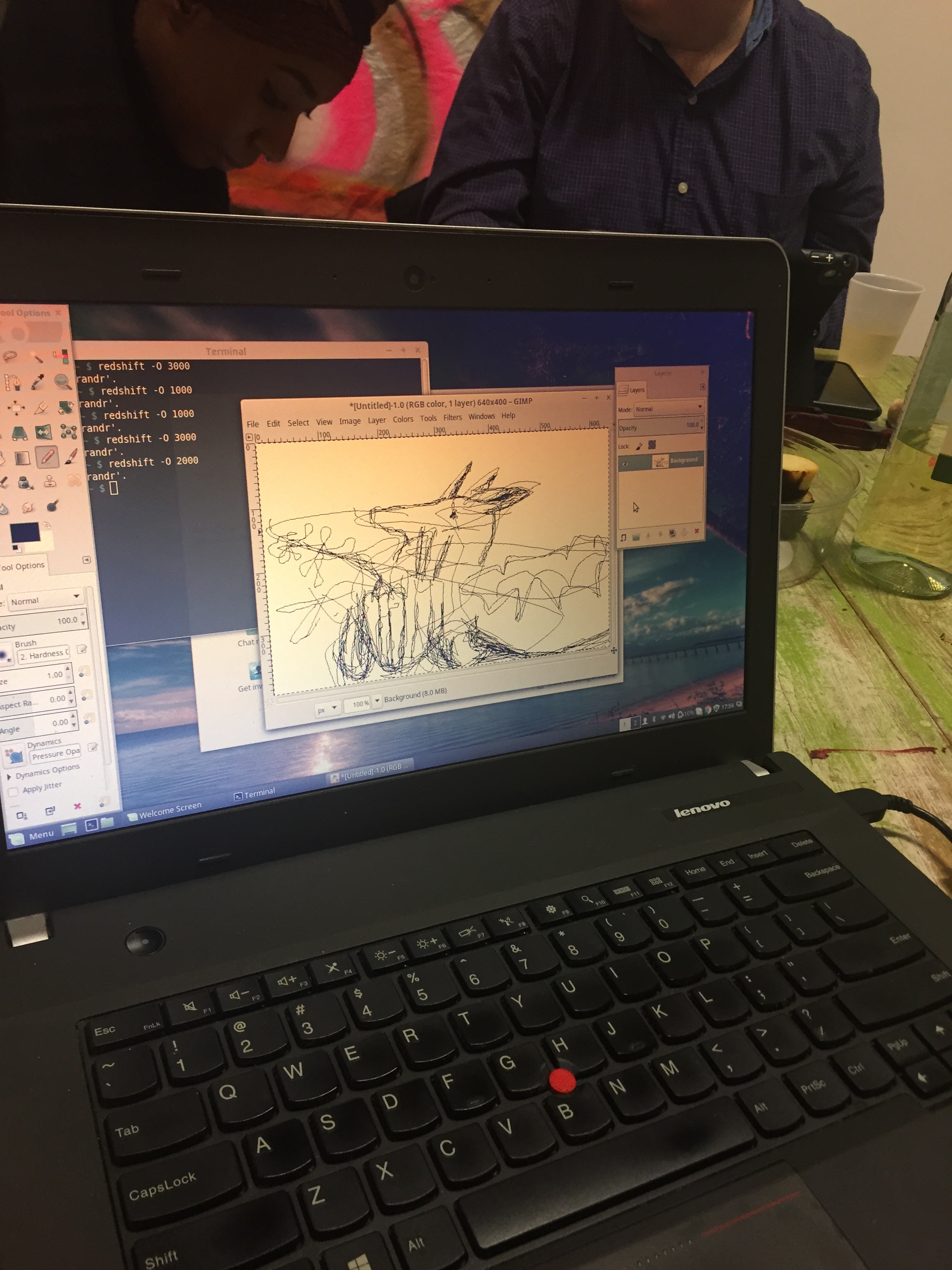 OldLaptopDrawing
a cool photo of person's laptop with black and white drawing of Still Life.
HappyWomanDraws
Woman with happy smile shows her drawing on mobile phone.
ManHappywithDrawing
Man smiles at camera. He has a mustache and blue shirt. He drew a nice drawing and is happy.
DigitalStillLife
Nice drawing of Still Life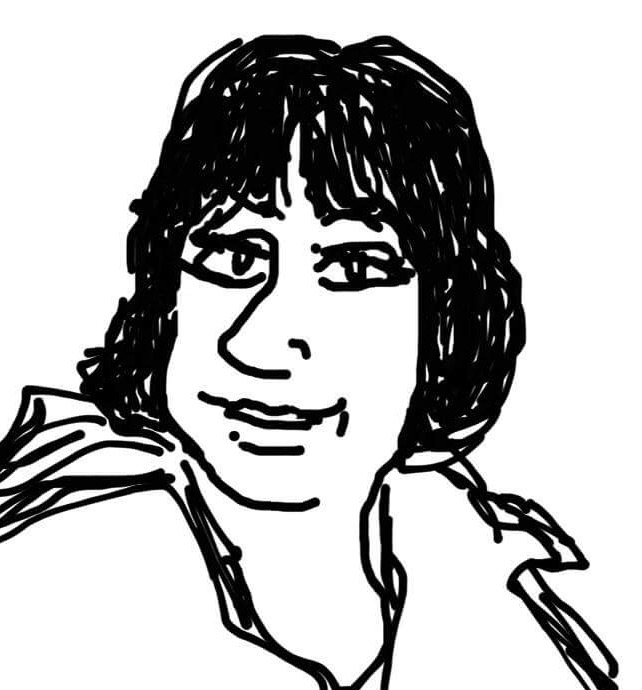 DrawingPortrait
Black line drawing of my portrait created by Kay Kirsch
VRVenus
Rokby Venus with VR goggles and iPad
DrawingofWoman
Drawing of Hattie by Sarah. A nice drawing in orange with blue shadows and a bee wall painting behind subject.