Common Urban Edible Plants native to Minneapolis grow all over downtown, including the ground that the Hennepin County Library rests upon. Artist-in-residence for the Spencer Collection in the Minneapolis Athenaeum, Paige Dansinger, invites members of the Best Buy Teen Tech Lab to join her in drawing common urban edible plants in digital and virtual reality. Regaining traditional edible and medicinal knowledge while using new creative technology helps make 17-19th century botanical prints relevant to today's young audiences.
Contributing Artists: Hattie Ball, Madeline Hendriks, Kat Moon, and Brian Skalak
Team Credits: Hattie Ball, Marly Anderson, and Members of the Best Buy Teen Tech Center at Minneapolis Central Library, and the Minneapolis Athenaeum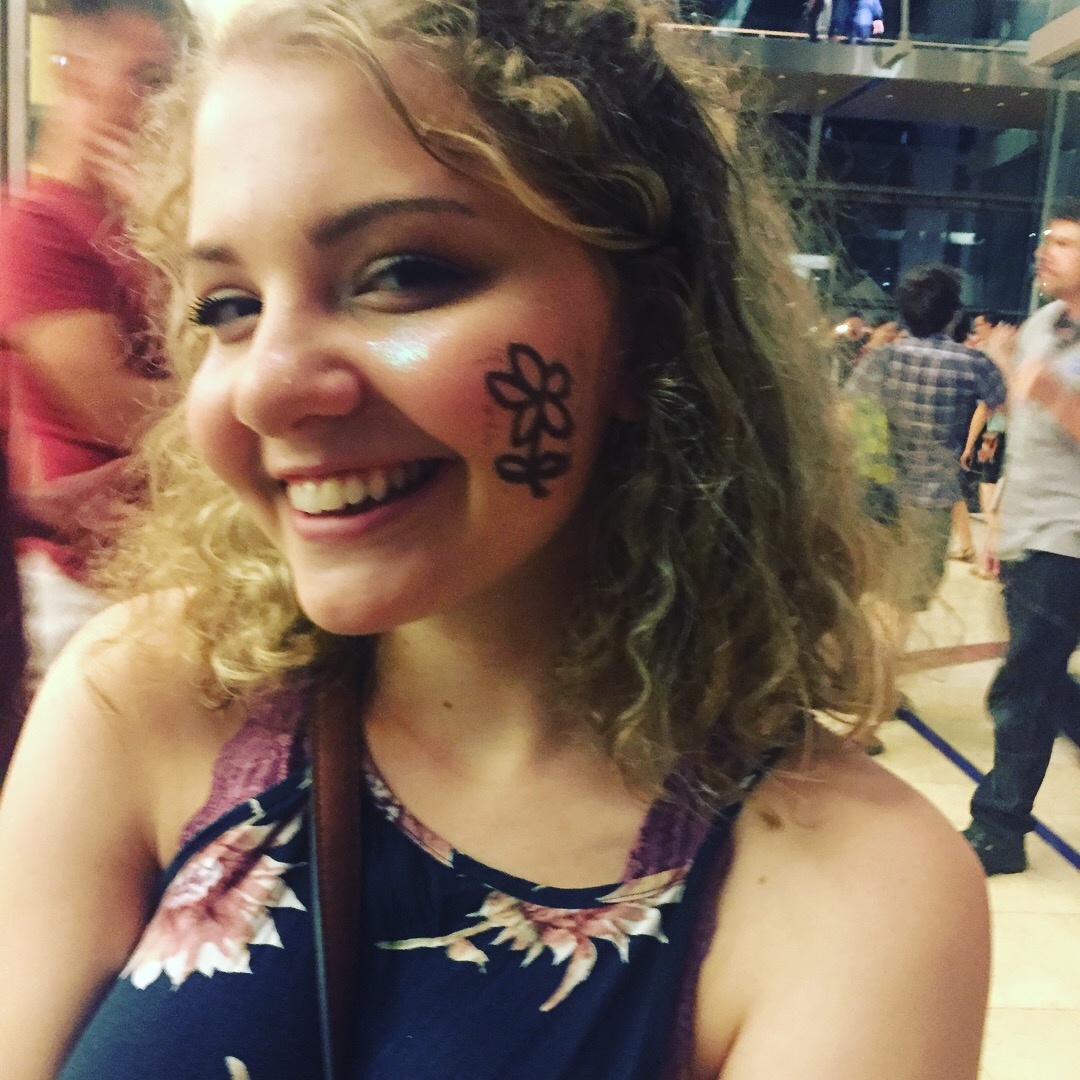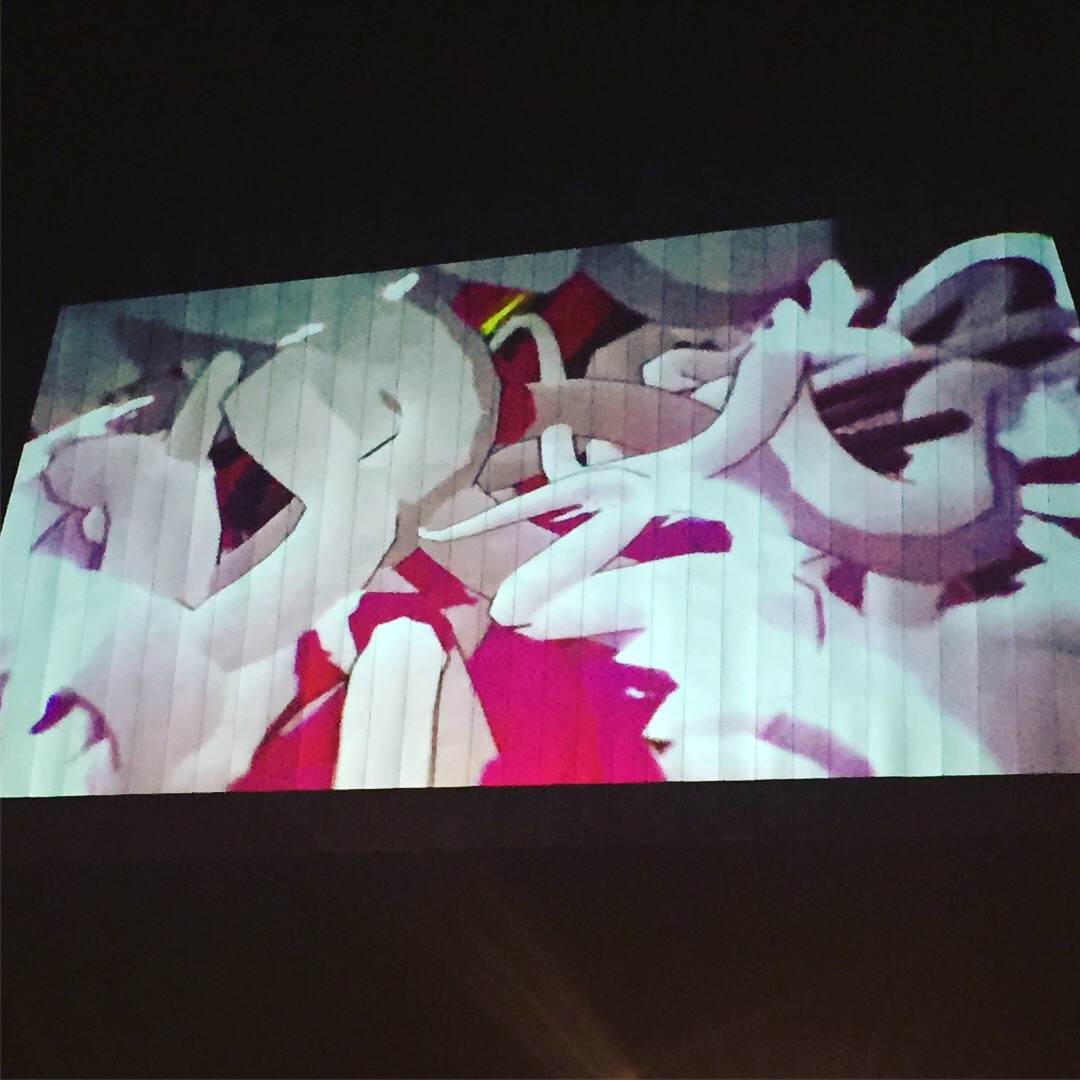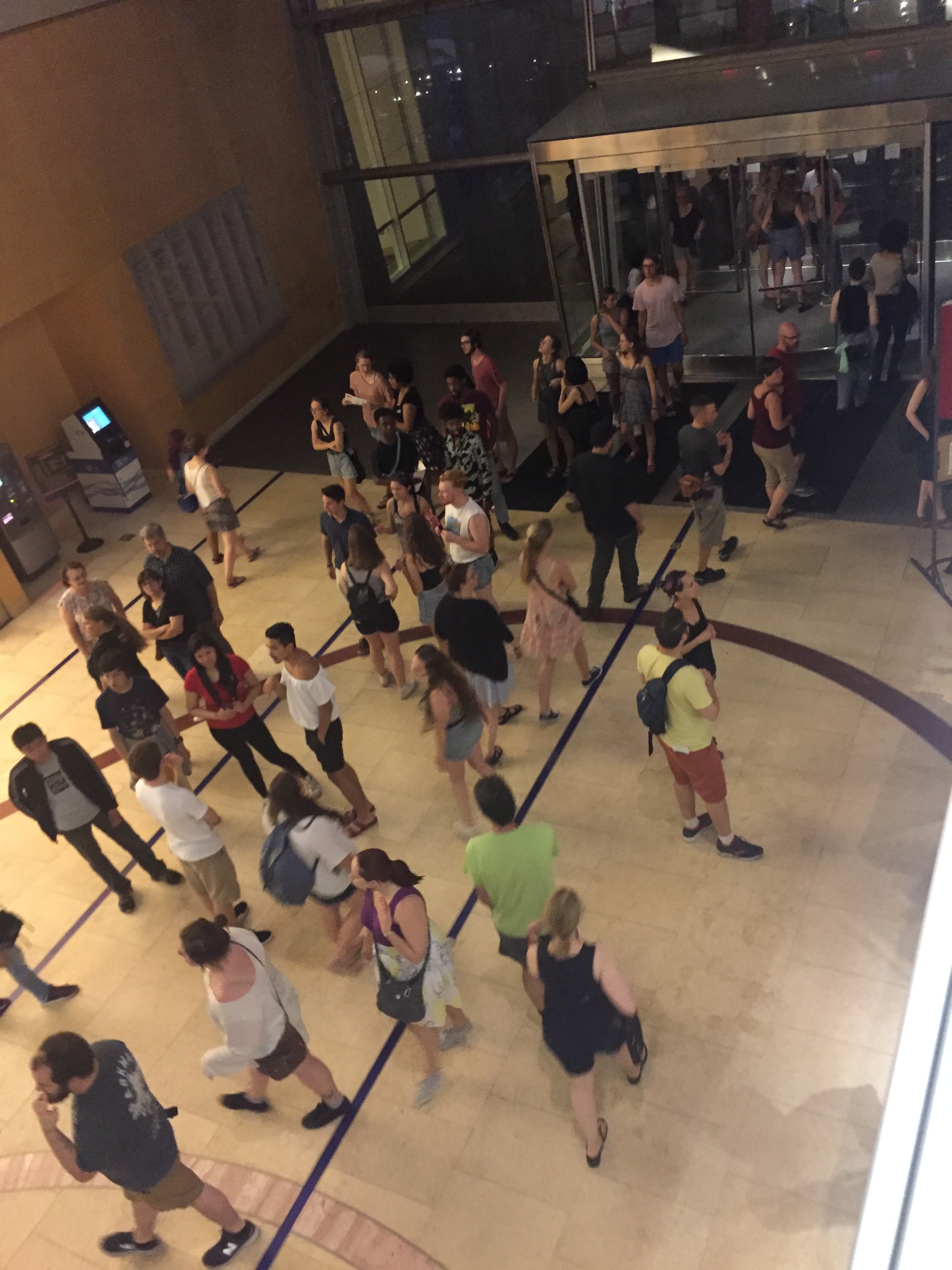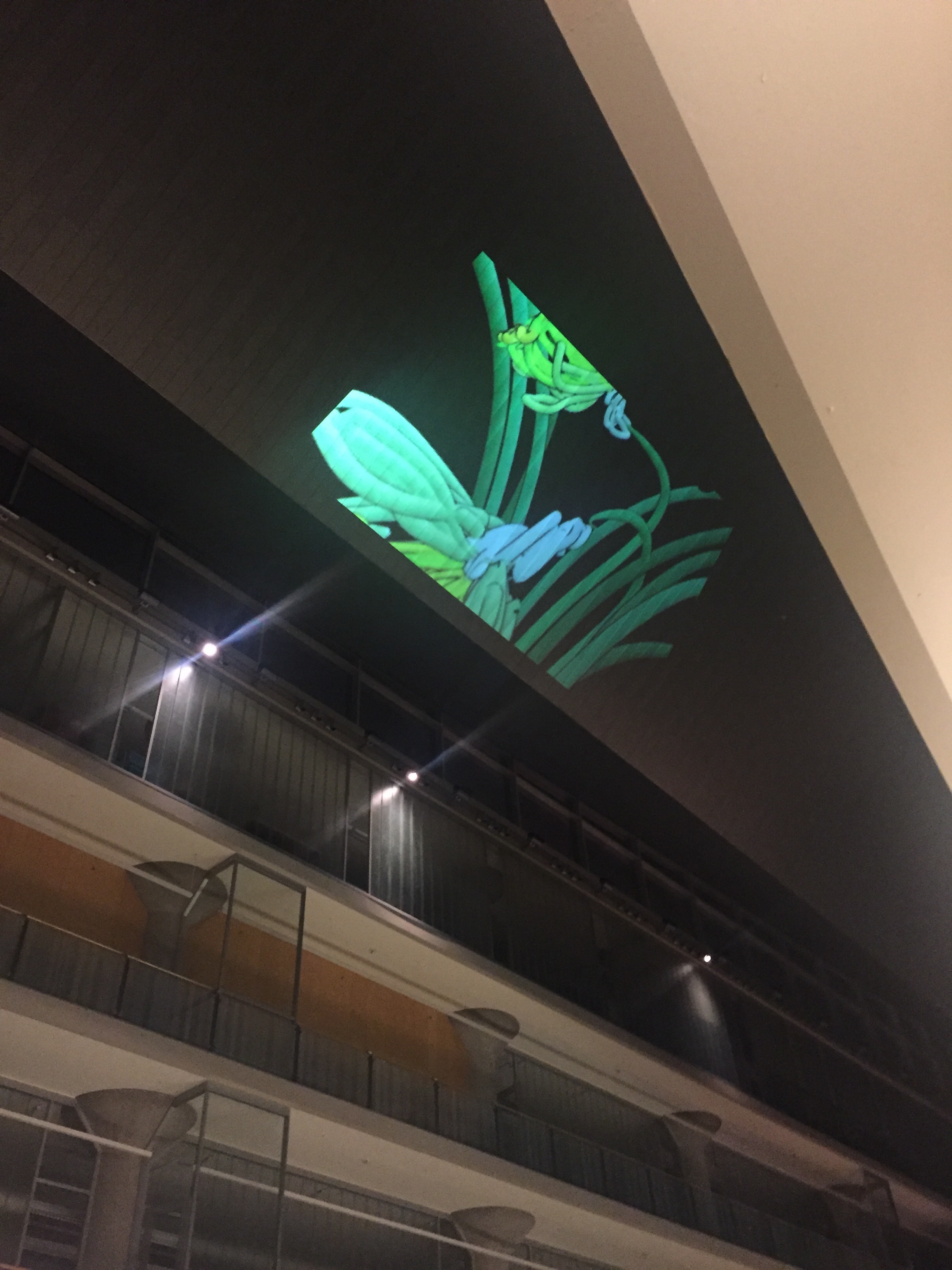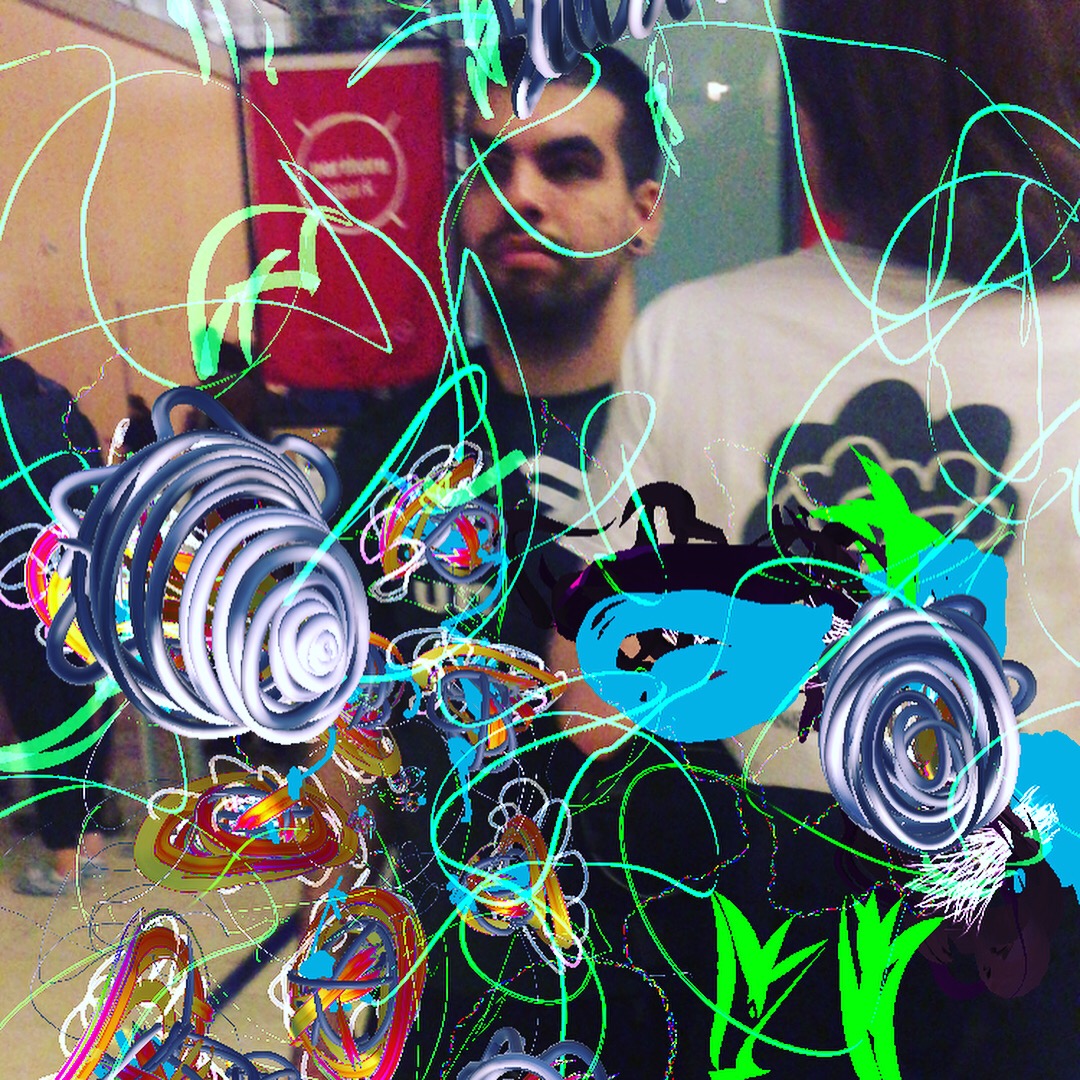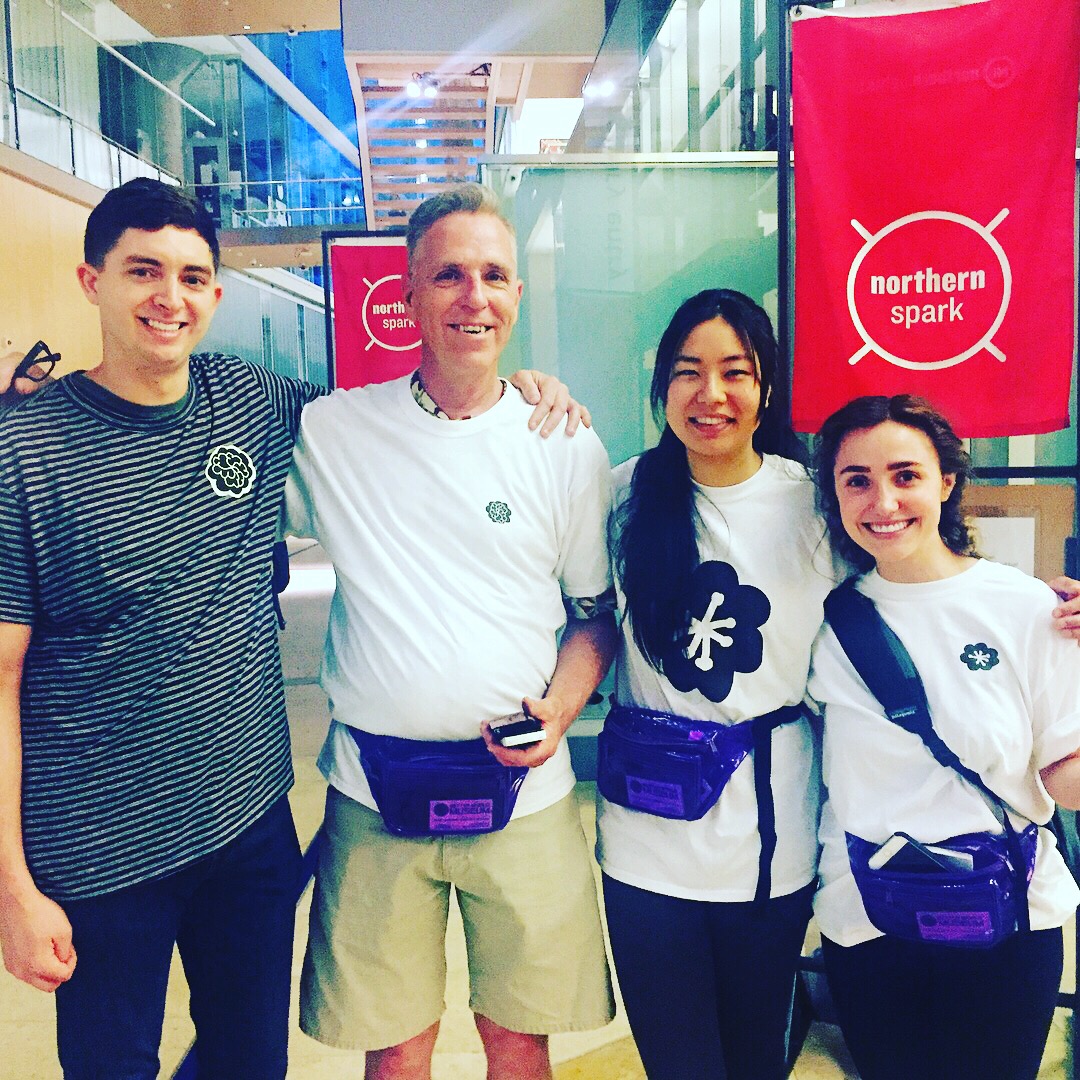 Members of the Best Buy Teen Tech Center, located at the downtown Minneapolis library, recieved gift cards as compensation for their VR drawings of botanicals. We drew Urban Edible Plants that would grown along Hennepin Ave indigionously, growing in planters, as well as plants that pop-up between sidewalks cracks, around bus shelters, and the library.
Local Artists were contracted to Remix the VR Videos. The local artists also formed the main team at the two-night event to greet visitors. With their work on the ceiling, they wanted everyone to look up!
Project participants and volunteers greeted visitors with body-stamps created digitally with a laser-cutter on re-used pink insulation foam. Each wore a AR T-Shirt. We created our own AR App using Unity and Vuforia that made a 3D image of plants pop-out of the printed tshirt.