We are dedicated to building community relationships. First, we honor the land and indigenous people that the museum is on, by begining a new relationship with the Sacred Leaders and Ginew/Golden Eagles from the Minneapolis American Indian Center. I met G, the group organizer at 5 to 10 on Hennipin's street event. I liked G and his group's mission and invited his group to visit. Knowing they are 2 miles away and parking is a hassle, I send a donation for each visit to cover transportation and parking costs. I want it to be easy to visit! While here, I try to inforce that this space and the tools here are for them. At the last visit we created a VR drawing to be used for a poster to hang in the museum for #HonorNativeLand.
November 2018: Invited to event at Minneapolis American Indian Center. I brought the previous drawings in VR to project, cardboards to watch in 360, and the Oculus Go to draw a new VR Garden.
Golden Eagle's Tilt Brush Drawings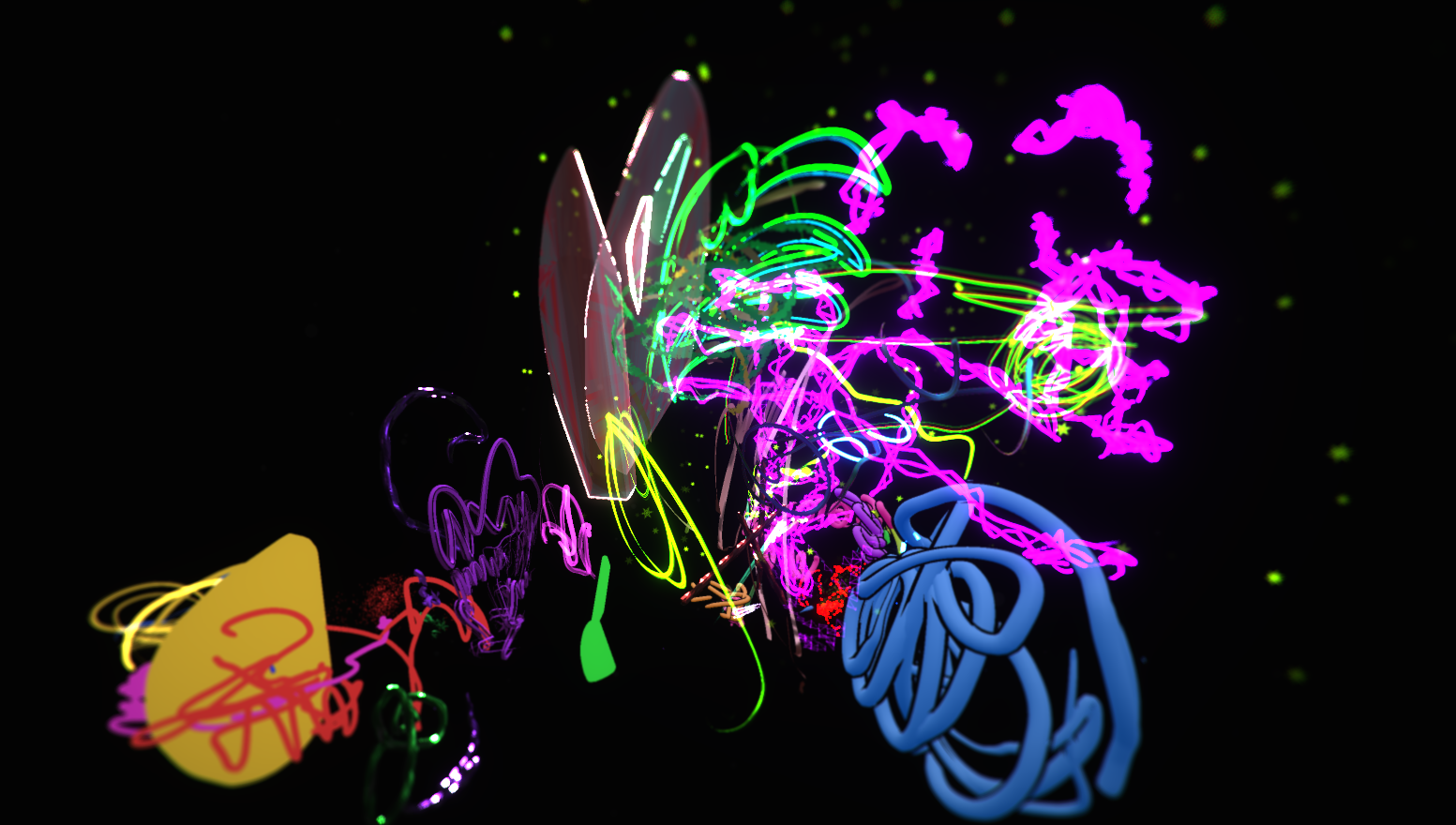 Golden Eagles & Sacred Leaders First Visit (about a month ago)
Leadership Workshop: Best Buy Teen Tech Leadership Training
Workshop Schedule
12:12:30 Welcome time - make a name tag including printing with laser-cut stamps.
12:30-1 Circle up. Name, Share Good thing that happened today & what you would invent,
1pm- 1:20 Empathy Game "I am a Tree"
Break 1:20-1:30 -Snacks
1:30 Circle for 5m Movement Flow. Then instruct each person to think of 3 words that describe each, write down and illustrate one. Will have art materials available. Rush them to do quick!
1:50 Circle back Movement Mirror Partner 5m. Now count into small groups or create 2 groups.
2pm Groups create one story or poem with each member's 3 words. Write it down.
2:15-3:15 Each Group paints on a large scroll to enter into "the Exhibition" a painting of their story/poem. While each group paints their story, each is invited to learn to draw it in VR. Each group has at least 20-30m to devote to both VR or painting, leaving room for some to focus on different parts. Each group should assign a Reader or Curator or story, and present their painting and VR experience.
3:15 Groups take a break & prepare to exhibit their work.
3:20-3:50 Exhibition Time/Art Opening
3:50-4pm Farewell Circle